Two steps back. That's what I'm feeling these days. Aaron was supposed to be ready to come home at the end of this week, now he's not...William will be ready as soon as his apnea spells end, but there's no end in sight.
This morning started out rough with a call from the nurse that William had not one, not a couple, but EIGHT significant spells last night. They stopped his feeds for the day and took blood cultures to test for infection, suspecting a UTI. So far, everything is negative. The rest of his day has been good, though. I had just talked to the doctor yesterday about what we needed to do to wean his oxygen down to send him home soon (on oxygen and the apnea monitor), but this is going to hold him back a bit. He can't come home and just stop breathing. He is where he needs to be right now, and they are taking great care of him, I just wish he would get better. He will outgrow the apnea - it's just a matter of when. I did appreciate that the nurse called us tonight when her shift ended to let us know that she had restarted his feeds, and that the rest of his day was uneventful. The chunky monkey needs to eat :)
Aaron's bloodwork related to his liver is looking better so far. He is on extra vitamins and oil to help gain weight better, which seems to be helping. A few days ago, it looked like the boys would be coming home together soon. Now, I again think that Aaron is going to come home first, but I'm not sure when. As we've learned, this could change. For my own sanity, I need to stop thinking about homecoming until it's real. I've had my hopes up for a bit, with good reason, that they'd be home a few weeks earlier than their due date. I need to go back to the one day at a time mentality and appreciate the daily gains. They'll be home when they're supposed to be home.
Sleeping Baby Pictures
William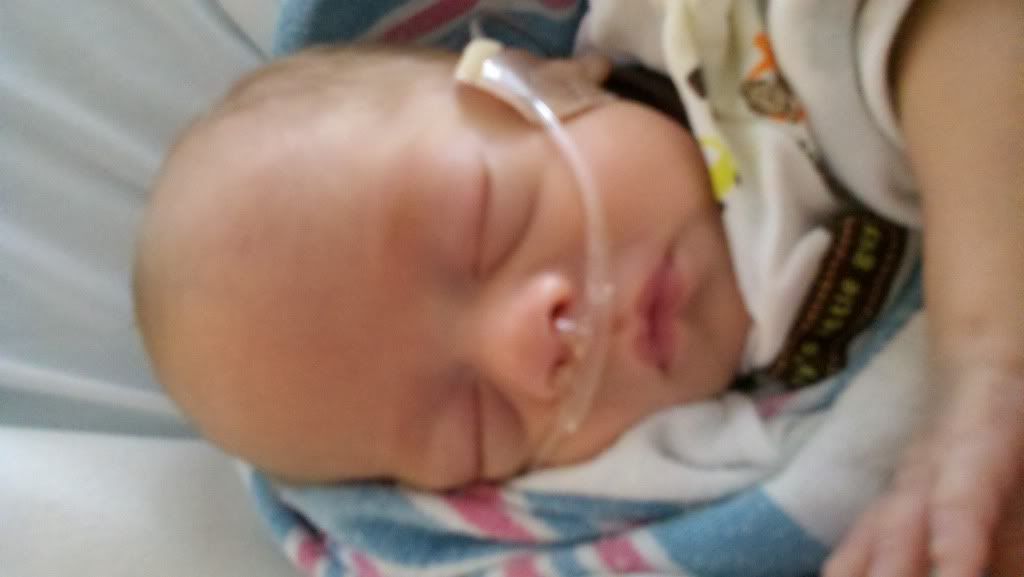 Aaron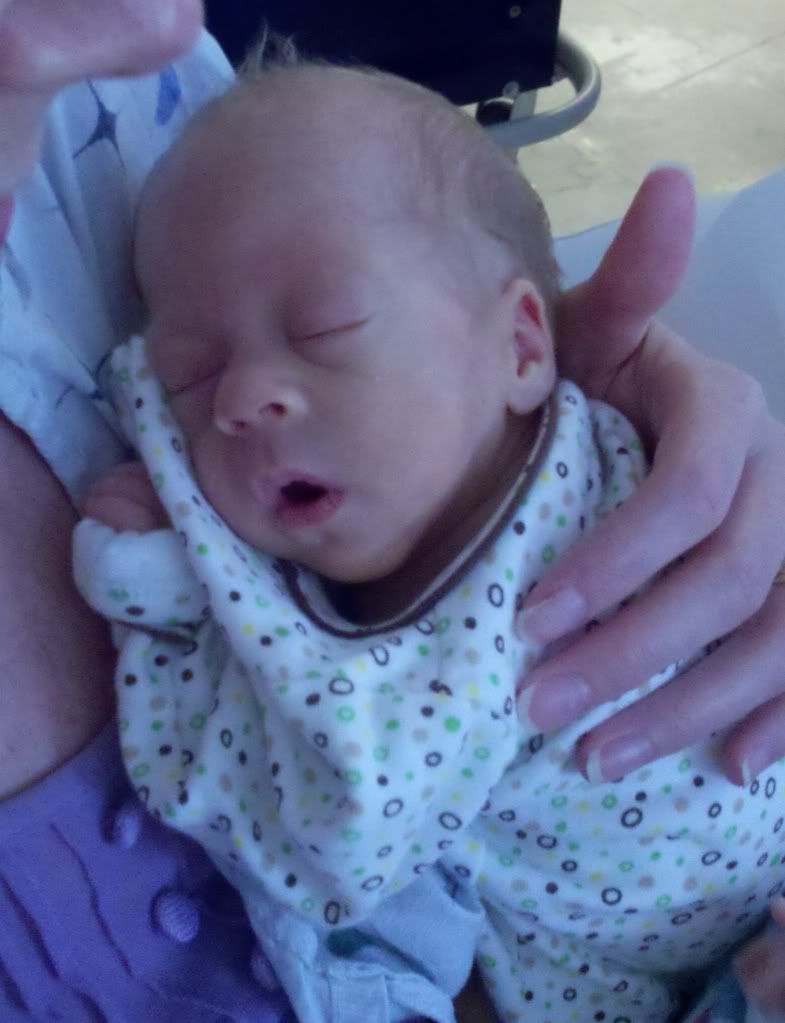 Aaron & William
William
Aaron & William
Big Sister!